New in the shop: Today we're proud to add several new Chevron Adjustable straps to our collection. You'll notice three new straps featuring our heavily-textured 'knit' fabric, and four new Chevrons with our popular 'matte' nylon that you may recognize from the Matte Supreme lineup. Whether you're looking for the perfect blue strap to complement your blue-dialed watch, the perfect shade of olive green, or a rugged, yet comfortable black strap with premium hardware, there's a lot to like about these new releases. Let's take a closer look: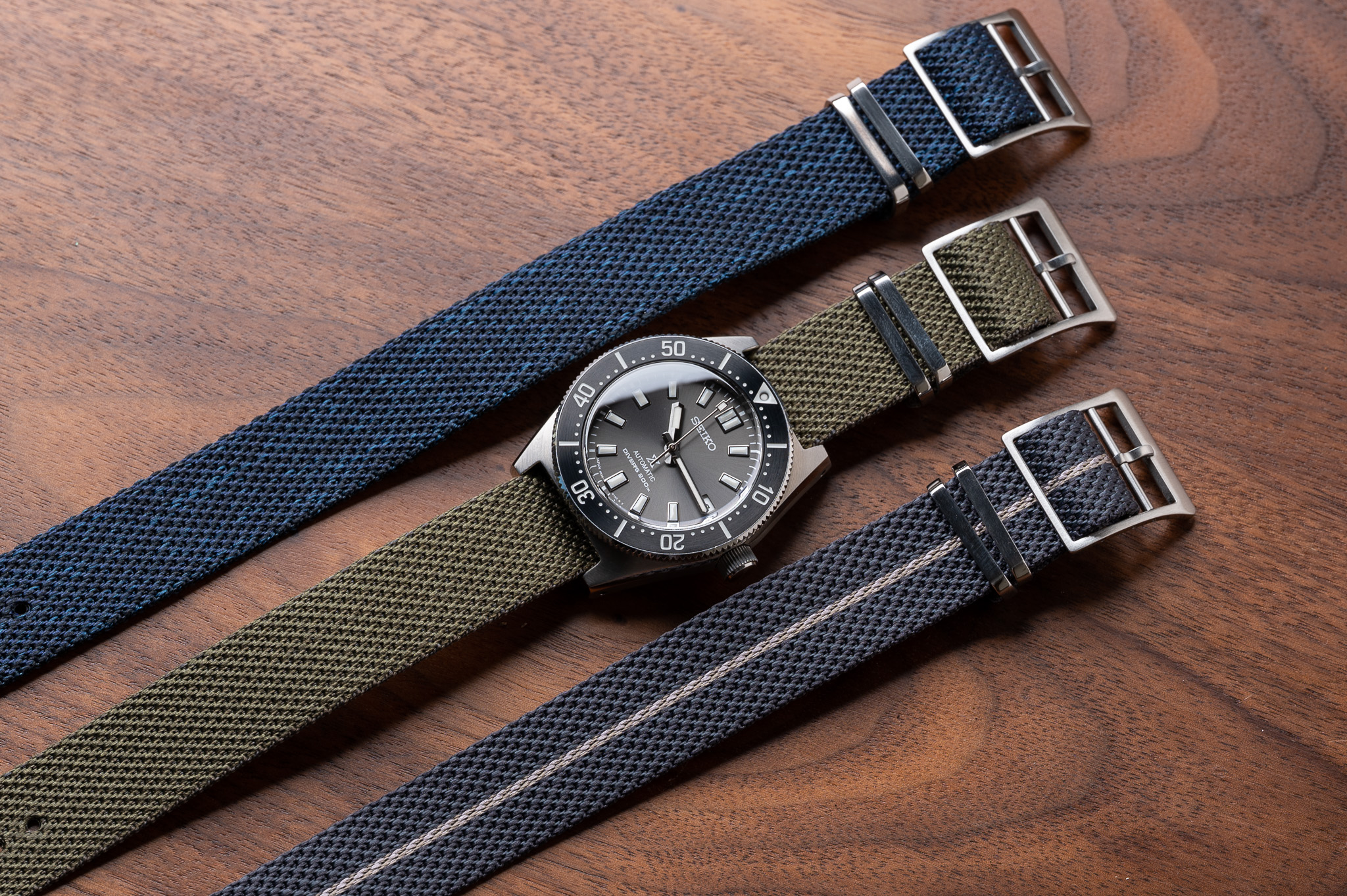 3 New Knit Chevron Adjustable Straps
Three of our new releases feature our knit nylon fabric. It's a texture-rich strap that has a ton of depth to it, adding a rugged look to your favorite wristwatch. Up top is Indigo - a multi-tonal blue that looks great on a variety of watches, especially popping on those with a blue dial. On the Seiko SPB143 is "Cypress" - a fan-favorite color you may recognize from our popular Supreme Natos. It's a deep shade of olive green and the knit material gives it even more depth. Lastly, there's our Titanium Knit. It's blue-grey with a neutral tan stripe running down the middle. All three of these straps feature the Chevron hardware that's infinitely adjustable to dial in the perfect fit.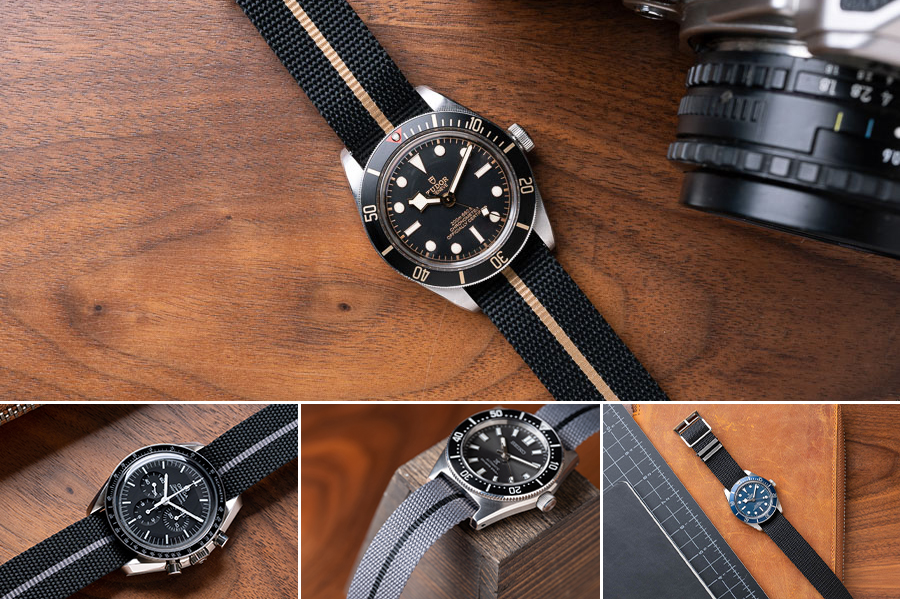 Matte Supreme, Meet Chevron Hardware
You've been asking, and we've listened. The Matte Supreme Natos have been some of our best-selling products to date, and we've gotten a ton of requests to bring the same matte nylon fabric over to the Chevron lineup. For Chevron Matte, today we have four new colorways. First is the Black & Coyote, a perfect match for any watch with a hint of gold or vintage lume. Next up is the Black & Slate / Slate & Black which also features a stripe down the middle. Last up is a plain Black Matte that's ideal for any watch in your collection.
---
Whether you're looking for a blue strap to coordinate with your blue-dialed watches, a matte black strap to be worn with anything, or a unique new color like the Titanium Knit, there's plenty in this batch of releases for everyone. Make sure to follow us along @crownandbuckle on Instagram for more photos and announcements.
Check out the "Related Products" below to shop straps from this post.