New in the shop: With Summer in full swing, it's nice to pop your watch onto a light and comfortable fabric strap. We're happy to announce a bunch of new straps that are now available in the shop. There are some striped Matte and standard Supreme Natos, two popular colors in a new format, and a brand new Chevron Noble. Let's take a closer look: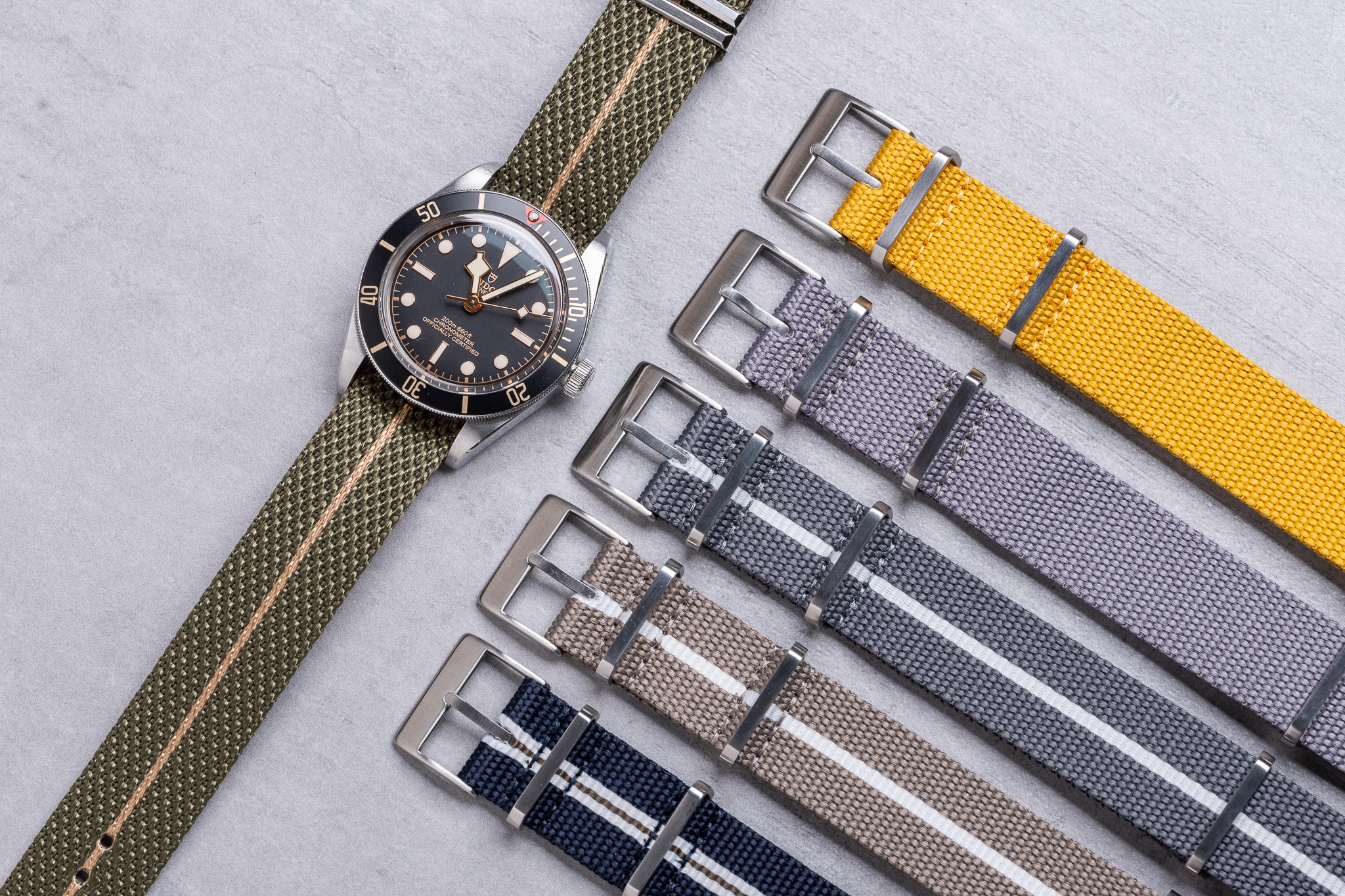 5 New Matte Supreme Straps
Three striped versions and two new solid versions are now permanent staples in the Matte Supreme Lineup. A bright and colorful "Tuscan" yellow and a light cool "Storm" grey make up the solids, while a Slate, Greige, and "Essex" blue hold it down with the stripes. Both the Slate and Greige feature a solid white stripe, while the dark blue Essex features a white stripe with an olive accent down the middle. These straps all feature the premium machined 316L stainless steel hardware that the Supreme lineup is known for, which is also available in black PVD.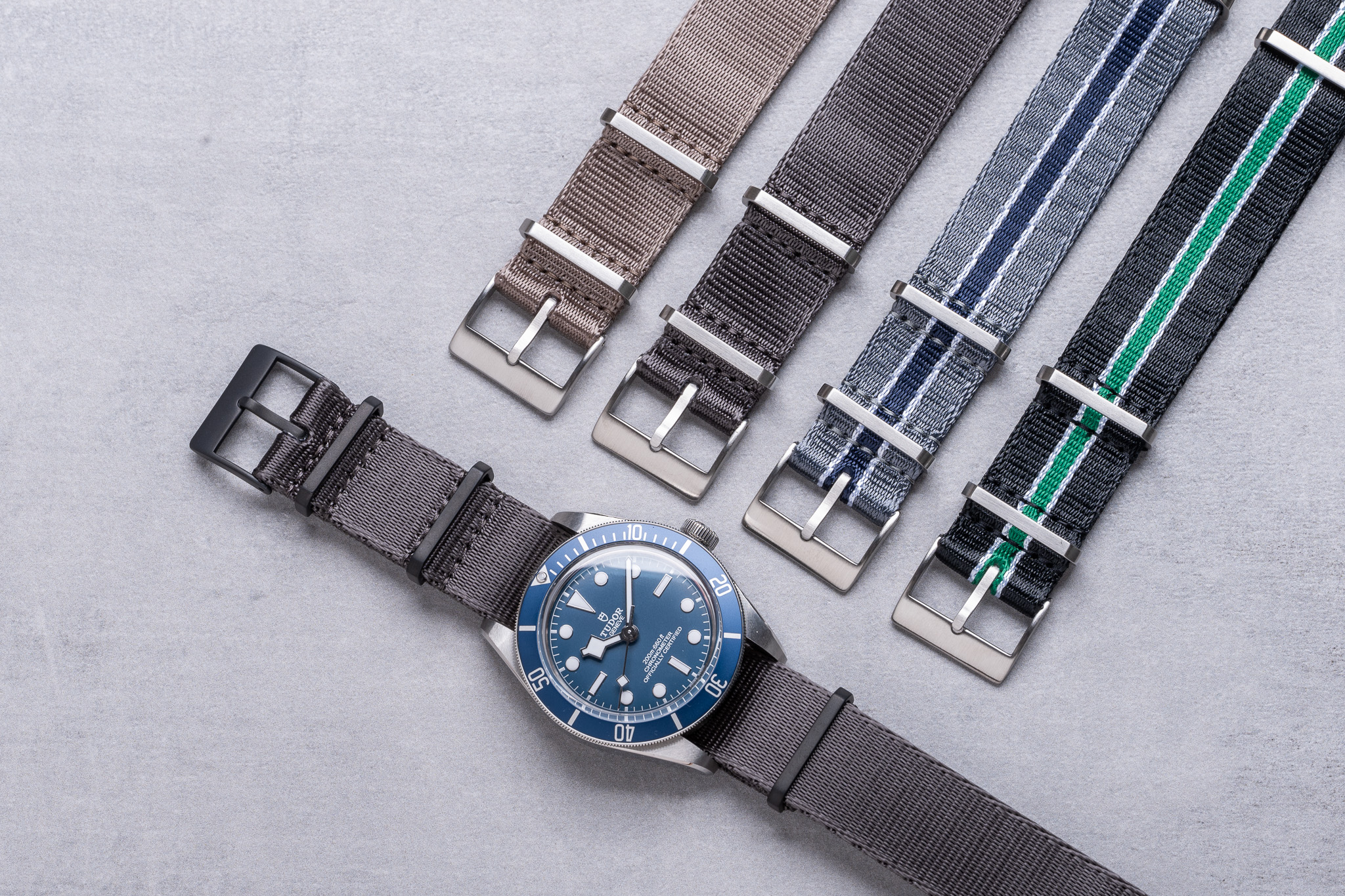 4 New Supreme Natos
We're really excited to bring four new Supreme Nato straps to the shop as well. The first two are colors you may recognize from our Matte Supreme lineup. Both the Taupe and Charcoal debuted are rendered in our silky-smooth, slightly shiny Supreme nylon. Two new striped versions are also available. A light grey "Bristol" with a navy/white stripe, and the "Ivy" black strap with a bright green/white stripe. All of these offerings are availble with PVD black hardware as an option as well.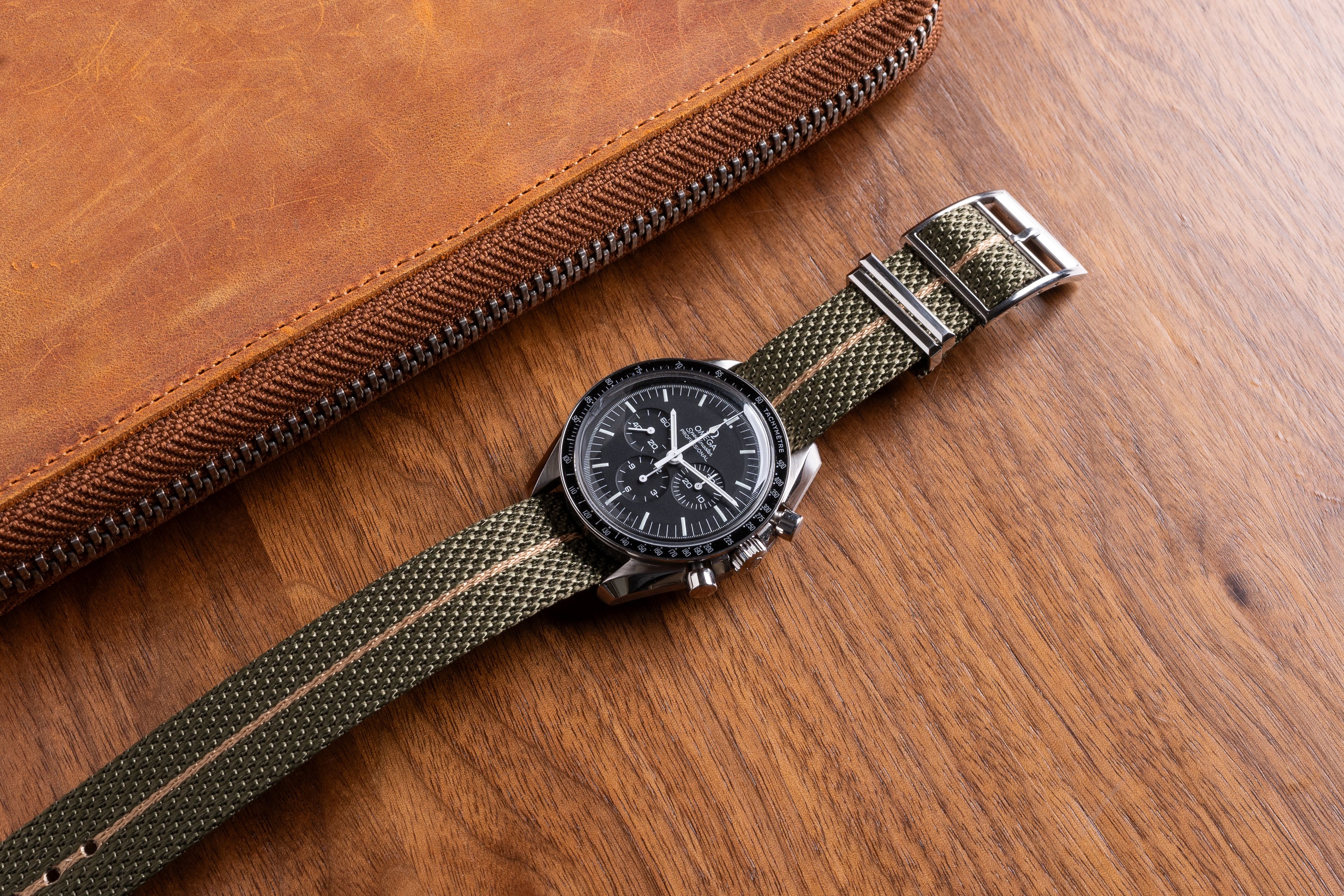 A New King is Crowned
Featuring knit nylon and our most advanced hardware yet, the Chevron Noble is back with a new color - "Eighteen". An olive base with a gold stripe running down the middle makes a perfect companion for your military field or pilot watches (or a certain 18kt gold watch with a green dial). Of course, you can wear this strap on any watch, but the green and gold really invoke a military feel.
---
Whether you're looking for a new Matte Supreme or a Chevron Noble to match your gold/green watch, there's plenty in this batch of releases for everyone. Make sure to follow us along @crownandbuckle on Instagram for more photos and announcements.
Check out the "Related Products" below to shop straps from this post.