After a lengthy R&D process, we're thrilled to finally release our jacquard woven camo strap lineup. The fabric is an affordable and accessible genuine woven camouflage that looks great on nearly any watch. Let's take a closer look at these exciting new offerings that bring a new level of depth and quality to your favorite wristwatch.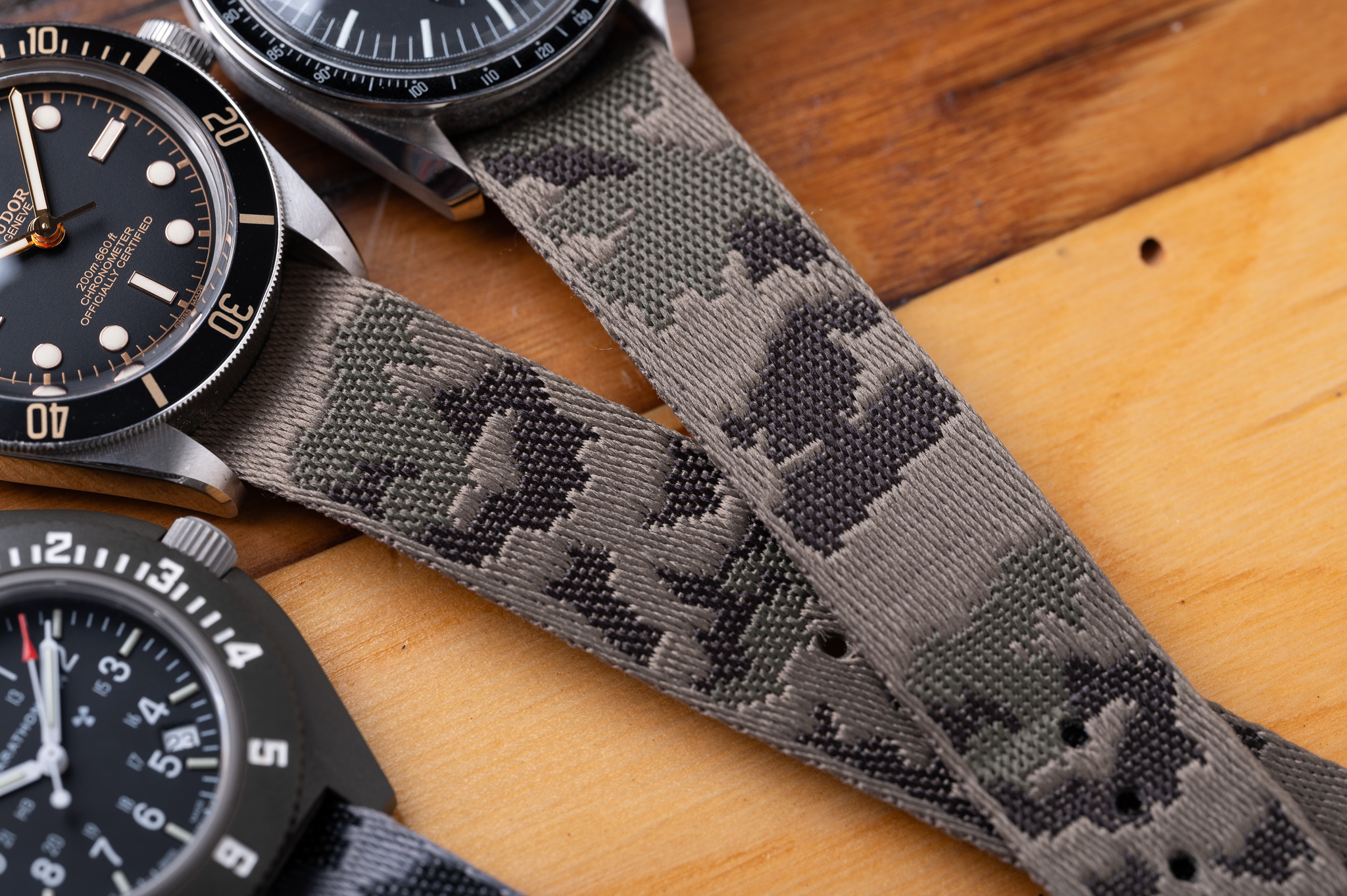 What's Jacquard?
Before we get too ahead of ourselves, let's take a look at what exactly jacquard is. Jacquard is a type of fabric that's woven on a jacquard loom. Our strap lineup is made on a genuine jacquard loom that's really the only way to get the depth and texture of these camo straps. Jacquard looms were one of the first uses of binary code, where textile workers would load punch cards into the machine that dictated what pattern would be reproduced in the cloth. Jacquard fabrics have a unique look that's seen in these new straps. There are multiple colors, textures, and layers that look unlike anything we've ever produced.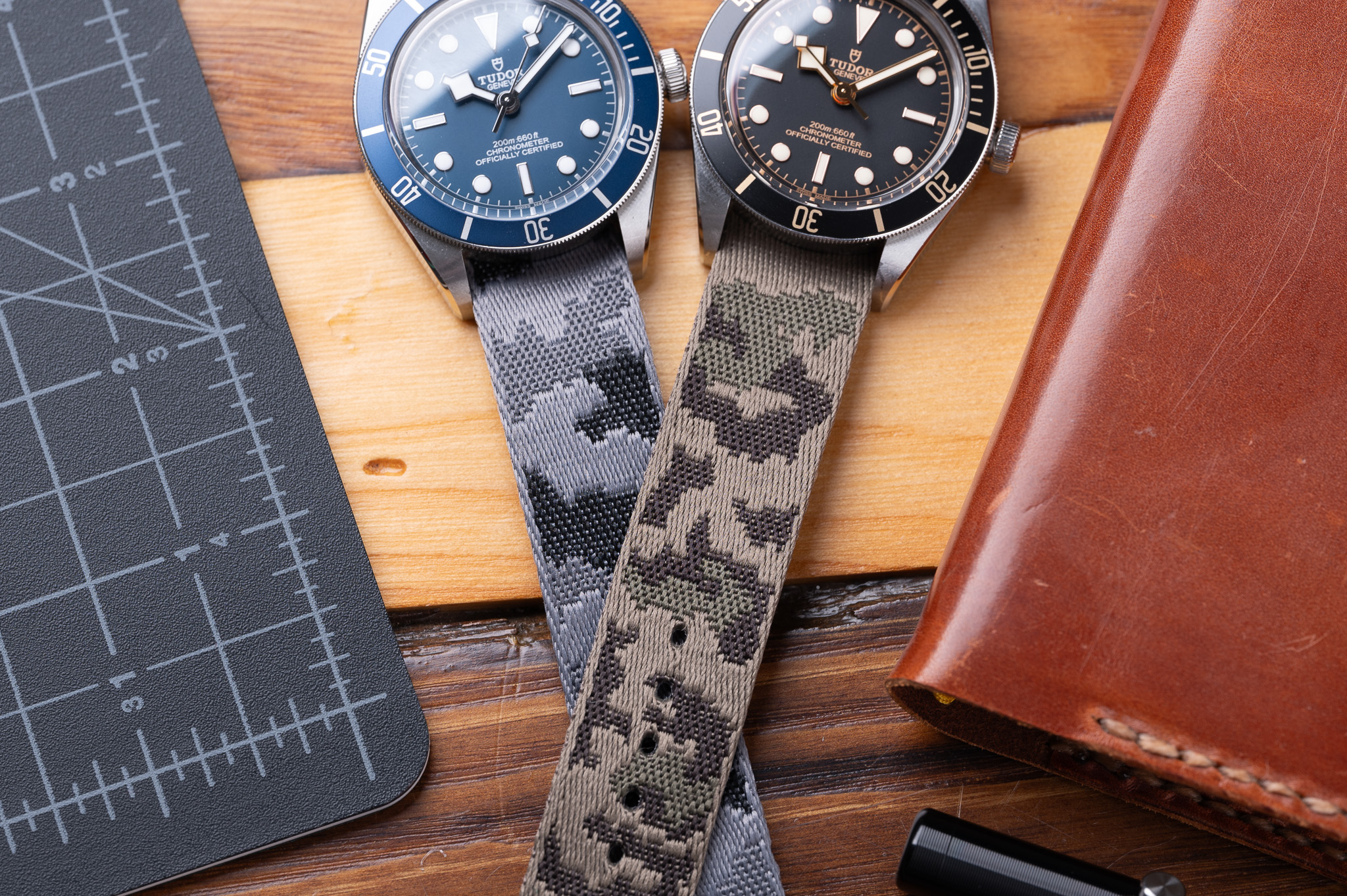 2 Colors To Start
To start, we're offering two contrasting colorways in our new jacquard straps. First, the "Forest Camo" - a blend of dark, earthy greens. Next up is "Urban Camo" - a cool blend of grays ranging from light to dark. Despite the pattern being on the busier side, the colors chosen blend together nicely and never come off as too overwhelming to pair up with your favorite watch.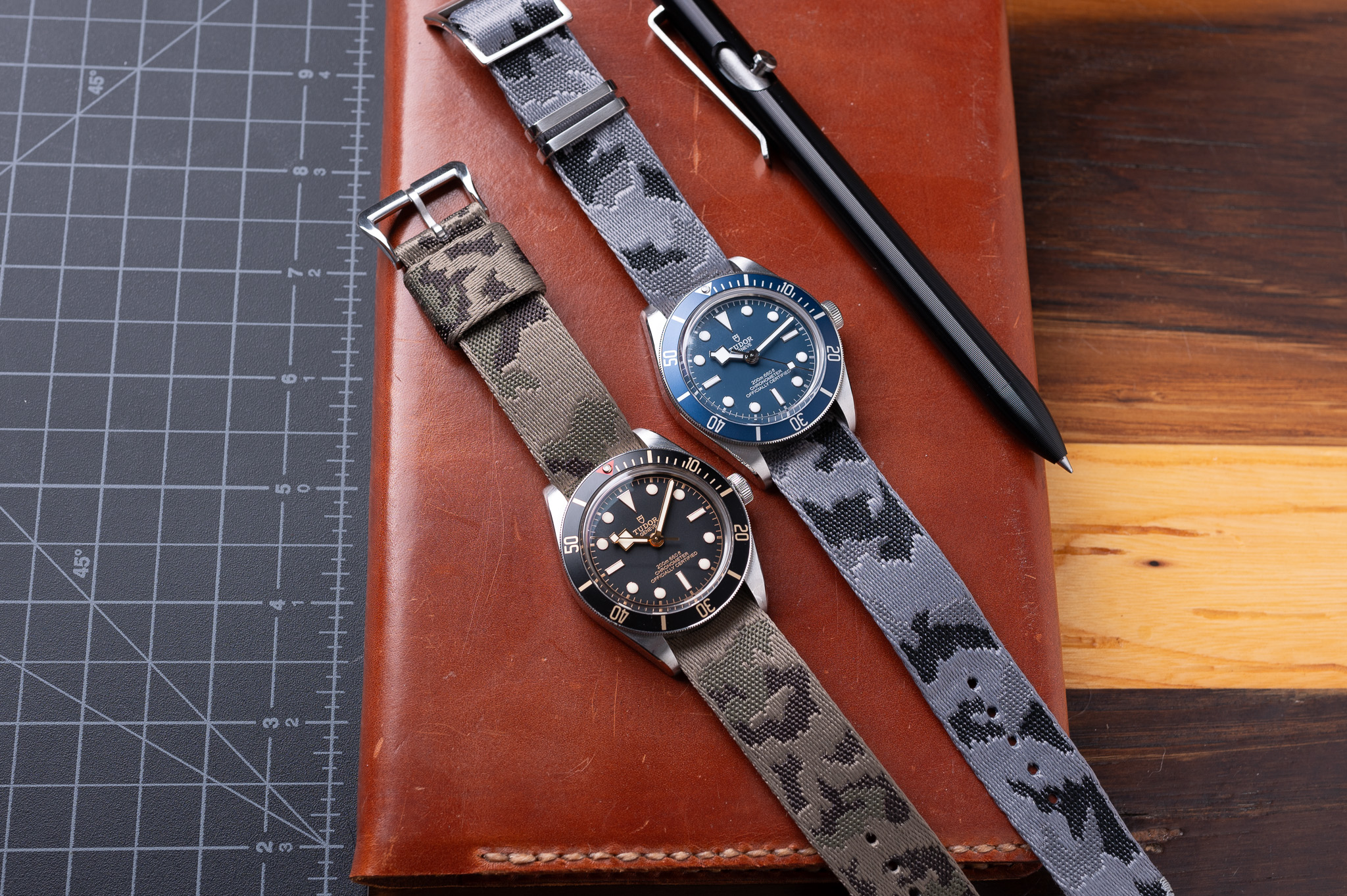 Available in Two Popular Strap Styles
You can pick up the new Jacquard woven straps in two different styles. We've used the fabric in our popular Chevron Adjustable format, complete with an adjustable ladder buckle and premium hardware. You can also pick the strap up in the US-military-inspired USM Nato with a matching fabric keeper. Either way, you can't go wrong.
---
We're really excited to see what watch/strap pairings you put together with these new straps, so make sure to follow along and tag us on Instagram whenever you post a photo of your new C&B Jacquard camo strap.
Check out the "Related Products" below to shop straps from this post.