Today, we're dressing up the Seiko SPB143. It's a 1960s-inspired dive watch that is packed with modern specs. The 40mm case is supremely wearable on the wrist and it features a sapphire crystal up top. Like any good dive watch, the Seiko sports a unidirectional timing bezel and a substantial 200-meter water resistance. Bearing the "Prospex" badge, this watch is built to withstand anything the ocean can throw at it. The beautiful sunburst grey dial and black accents make it a perfect watch to swap out straps with. Nearly any color can suit this watch, but we've decided to try it out on some different grey straps that each have their own unique characteristics, proving that grey straps definitely aren't boring and most certainly don't all look the same. Let's dive into this edition of One Watch, Three Ways with the Seiko SPB143.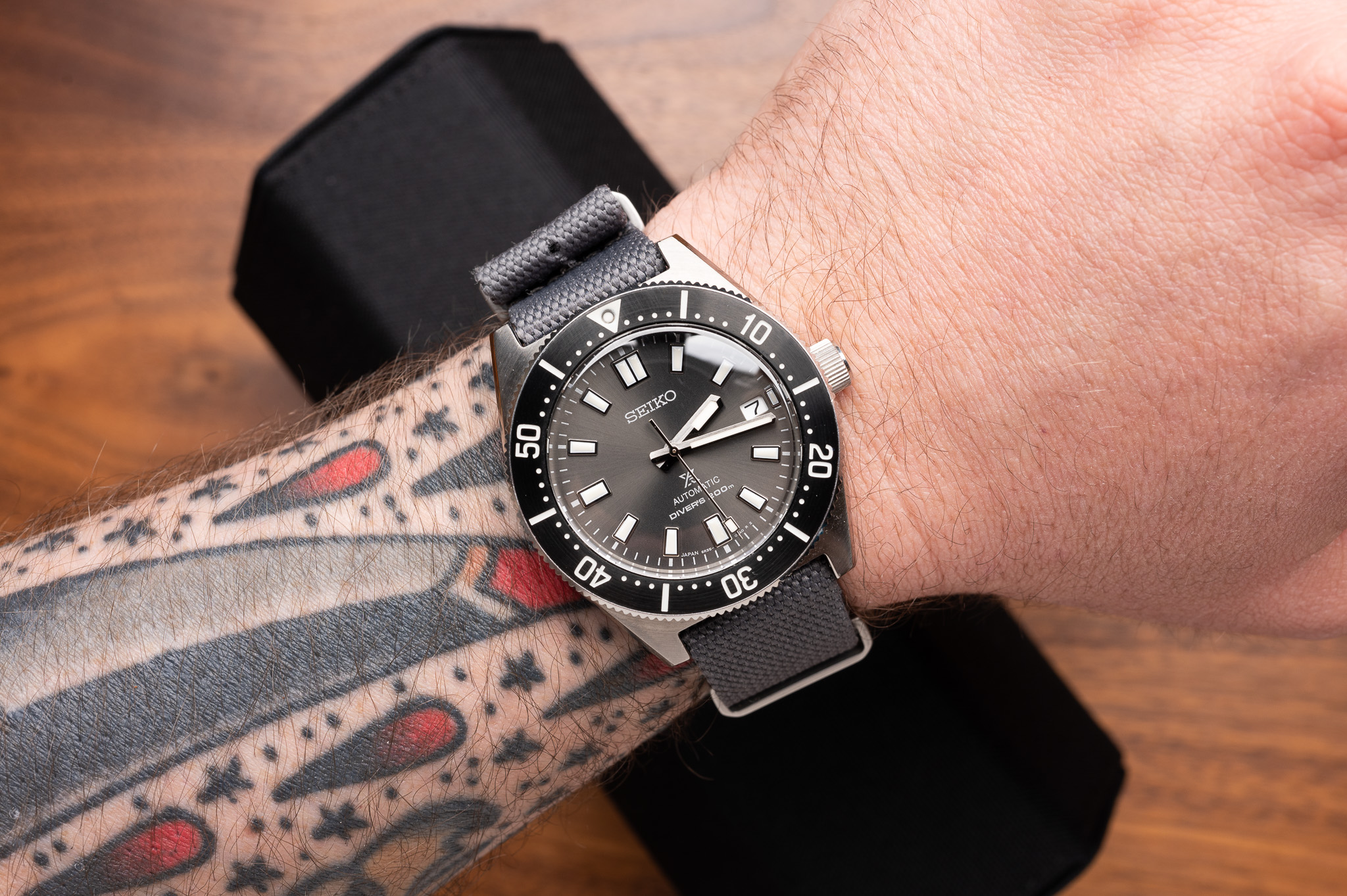 An Elevated Staple: Matte Supreme Nato in Slate
The Slate Matte Supreme is an excellent choice for a premium strap to complement your favorite dive watch. The matte fabric features a unique weave and the medium stiffness is comfortable on your wrist all day long. Like the rest of our Supreme lineup, this strap features premium CNC-machined 316L stainless steel hardware. The brushed finish on the buckle and keepers pairs well with the brushing on the case and bezel insert, resulting in a handsome pairing that's not afraid of taking a splash.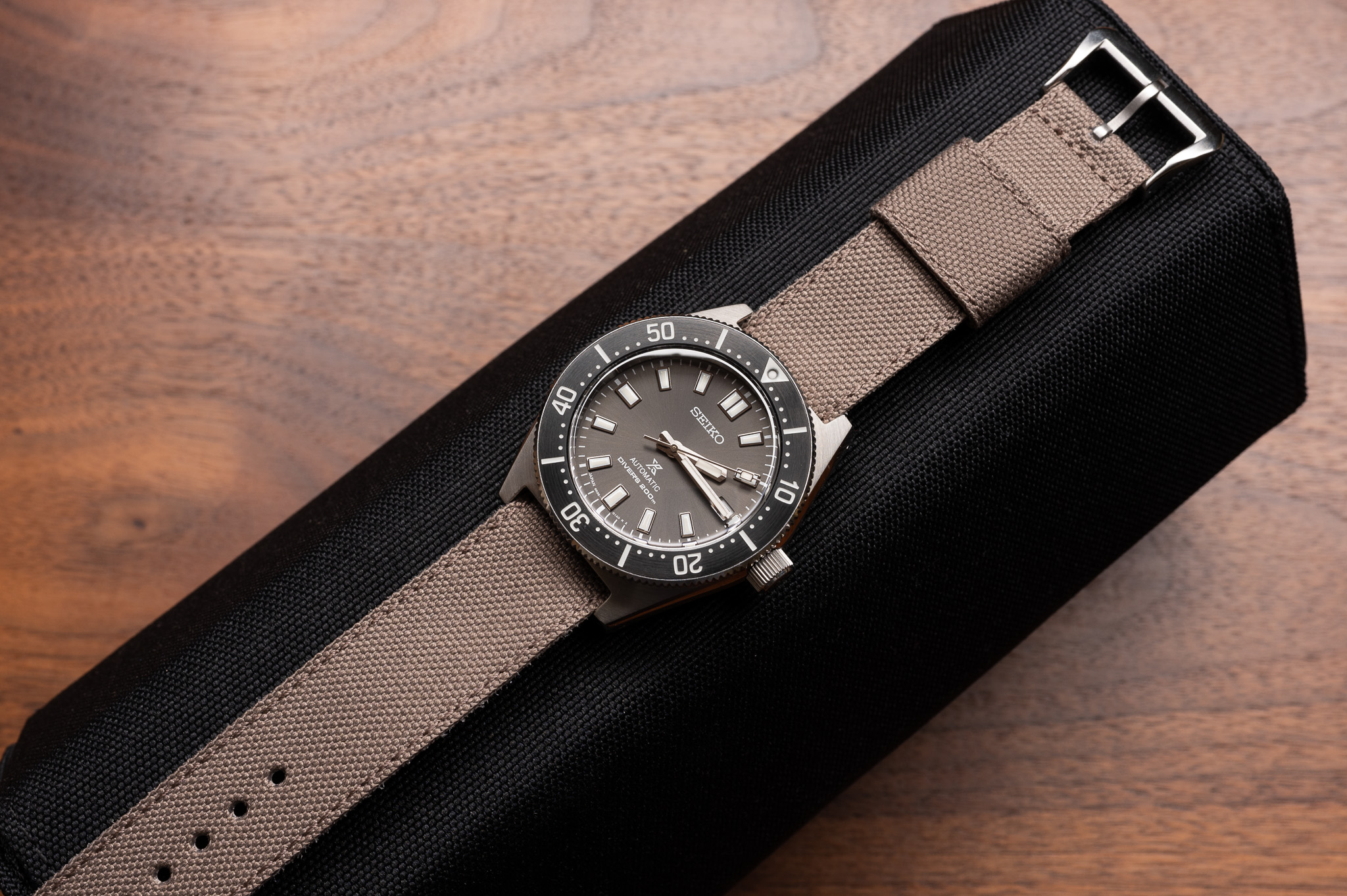 Let's Not Get Too Technical: USM Nato in Greige
We took some liberty with this pick, and we can get away with it since the first half of the word is "grey" (the second half being "beige"). This is an excellent strap if you want something that reads a bit warmer than your standard range of greys. Crafted from a cotton/nylon blend, the USM Nato is based on a US Military spec for a watch strap. It features dual-layer fabric and a thick fabric keeper. Hardware is important too - these feature machined hardware with a mix of brushed and finished surfaces, just like the SPB143.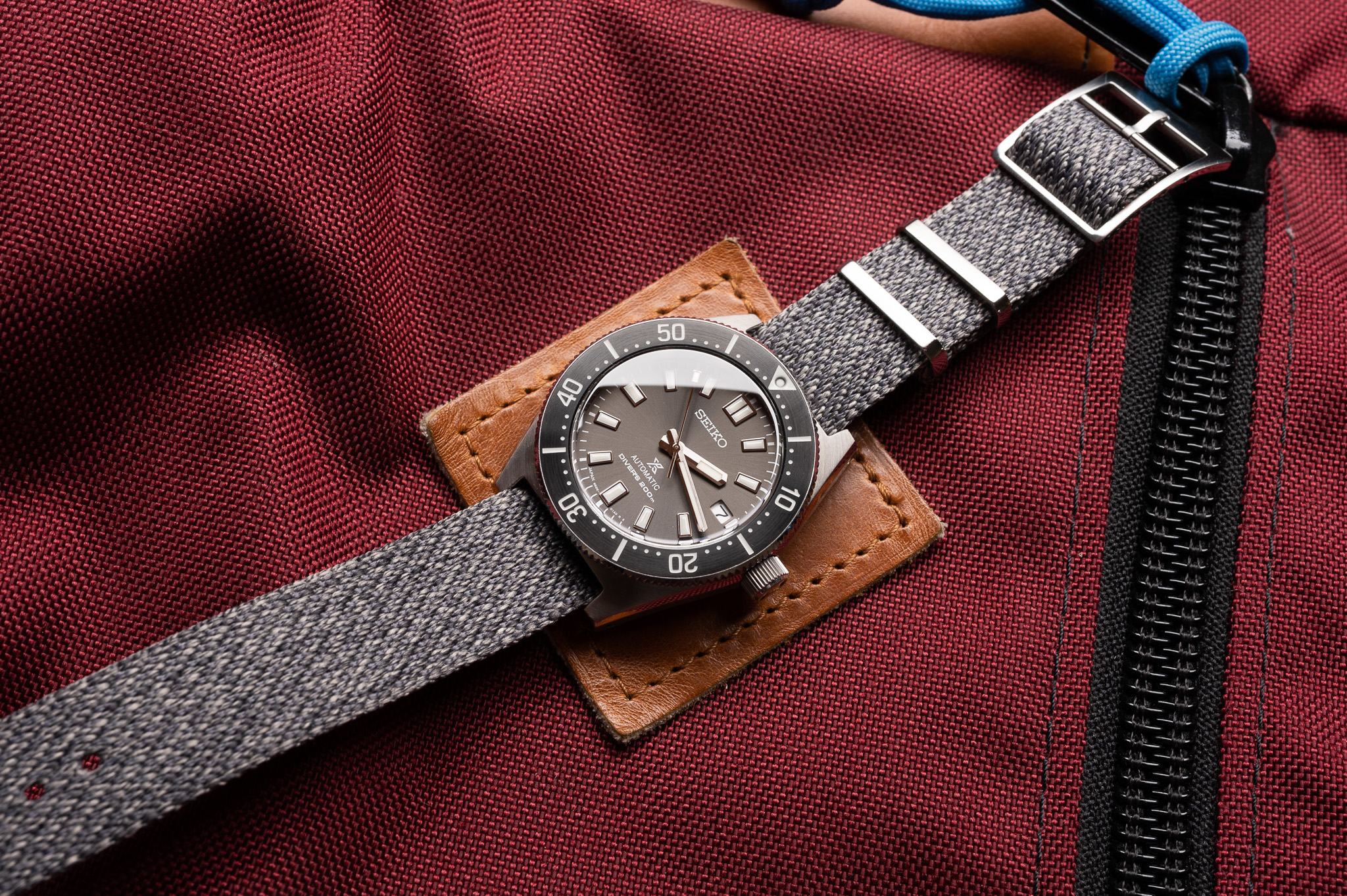 Texture Galore: The Chevron Adjustable in Harris
Based on a certain famous tweed fabric, the Harris features a highly textured weave of several different shades and tones of grey. This strap brings a ton of character to the SPB143, while not being too over the top. The Chevron Adjustable straps are adjustable and easy to dial in for the perfect fit thanks to the ladder-style buckle. The hardware also adds some great visual appeal with its angled lines and premium finishing.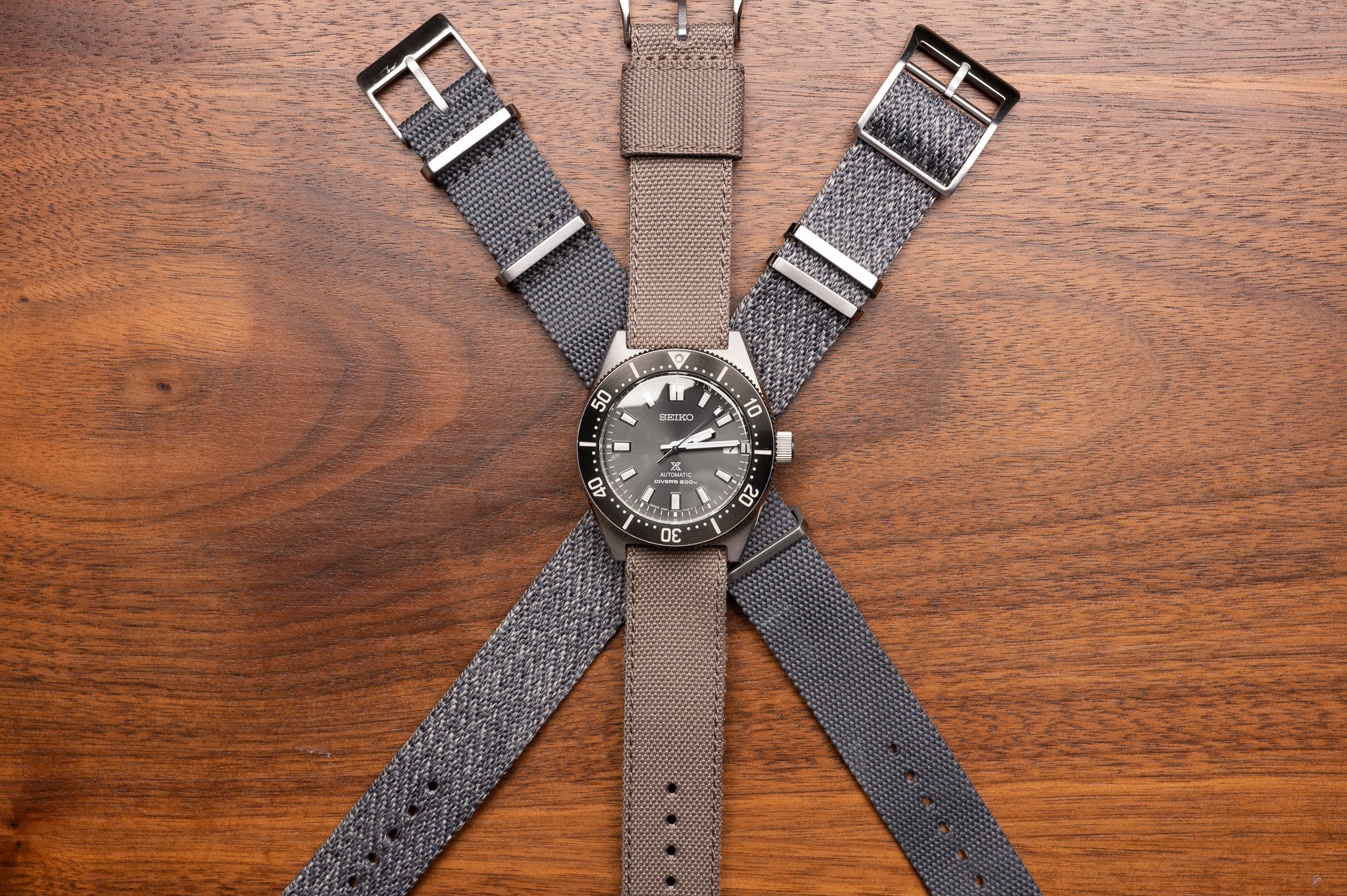 There's much more than the standard grey nato strap in the Crown and Buckle lineup, and these three options just barely begin to scratch the surface. If you've been looking to change up the look of your Seiko SPB143, these three straps are a great place to start. Let us know on Instagram or Facebook what watches you'd like to see in this series of One Watch, Three Ways. See you next time!
Check out the "Related Products" below to shop straps from this post.