New in the shop: If you're already a fan of our 2-Piece Nato collection, then you're going to love this latest addition to the shop. Today, we're introducing our US Military Nato, a single-piece take on our new cotton/nylon straps with premium hardware. It's loosely inspired by the MIL-S-46383 specification for watch straps (NSN, or NATO Stock Number: 6645-00-333-5396). These straps look a lot like the traditional canvas straps you might see on a vintage field watch but feature more robust, modern materials and significantly better hardware than their vintage counterparts. Let's take a closer look at these awesome new straps.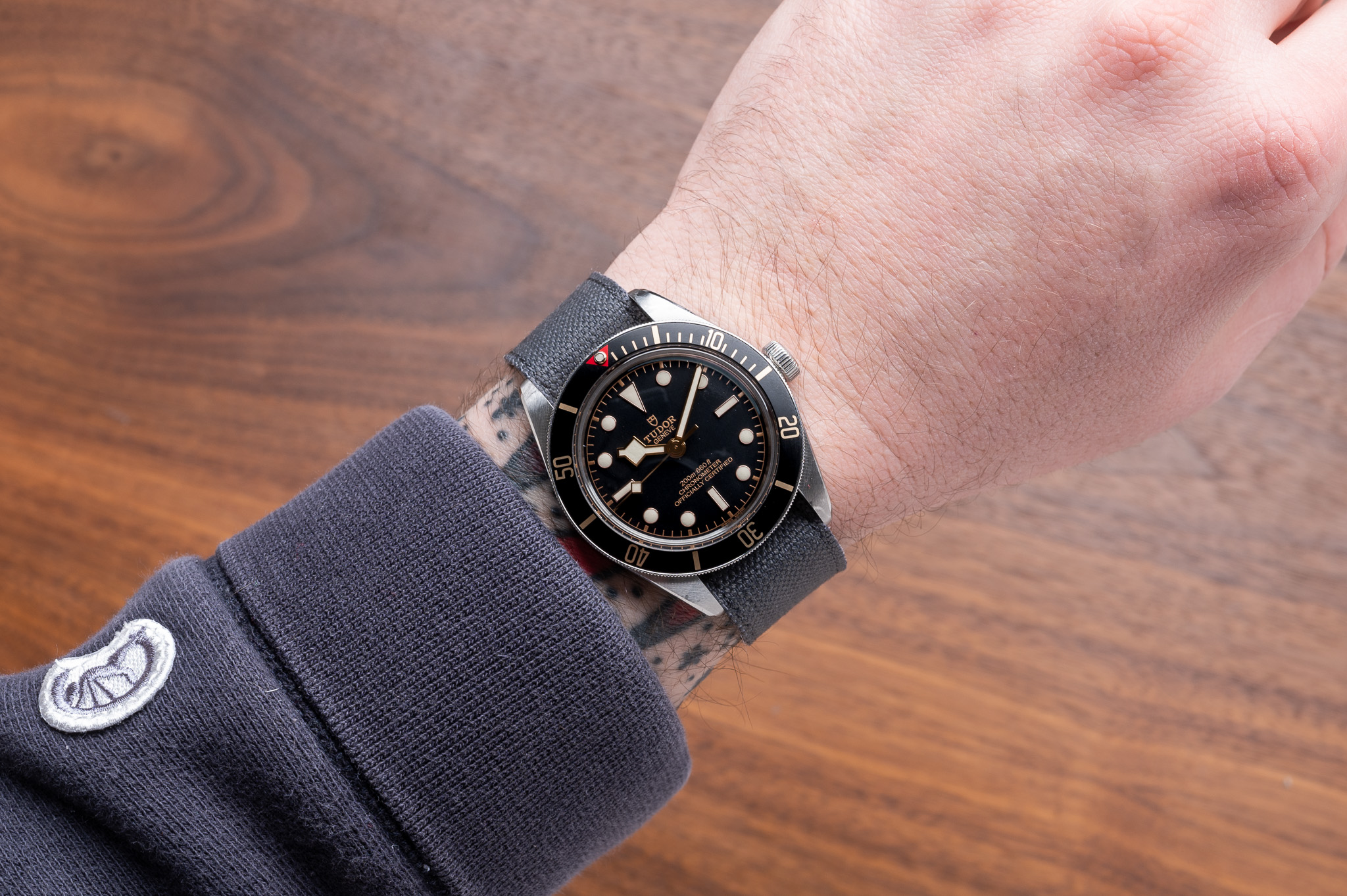 Nylon + Cotton = Durability & Comfort
Featuring the same fabric as our 2-Piece Natos, these new straps are crafted from a blend of nylon and cotton. Simply having just nylon would make for a stiff, scratchy strap, while an all-cotton strap would wear out too fast. The result of the blend is a hybrid fabric that will provide enough stiffness to support even a large, heavy watch while remaining comfortable on your wrist. Currently, these straps are available in a classic Black, military-style Olive, neutral Greige, and light and dark grey (Slate and Charcoal). Each strap features matching thread construction and a fully sewn tail end to prevent fraying.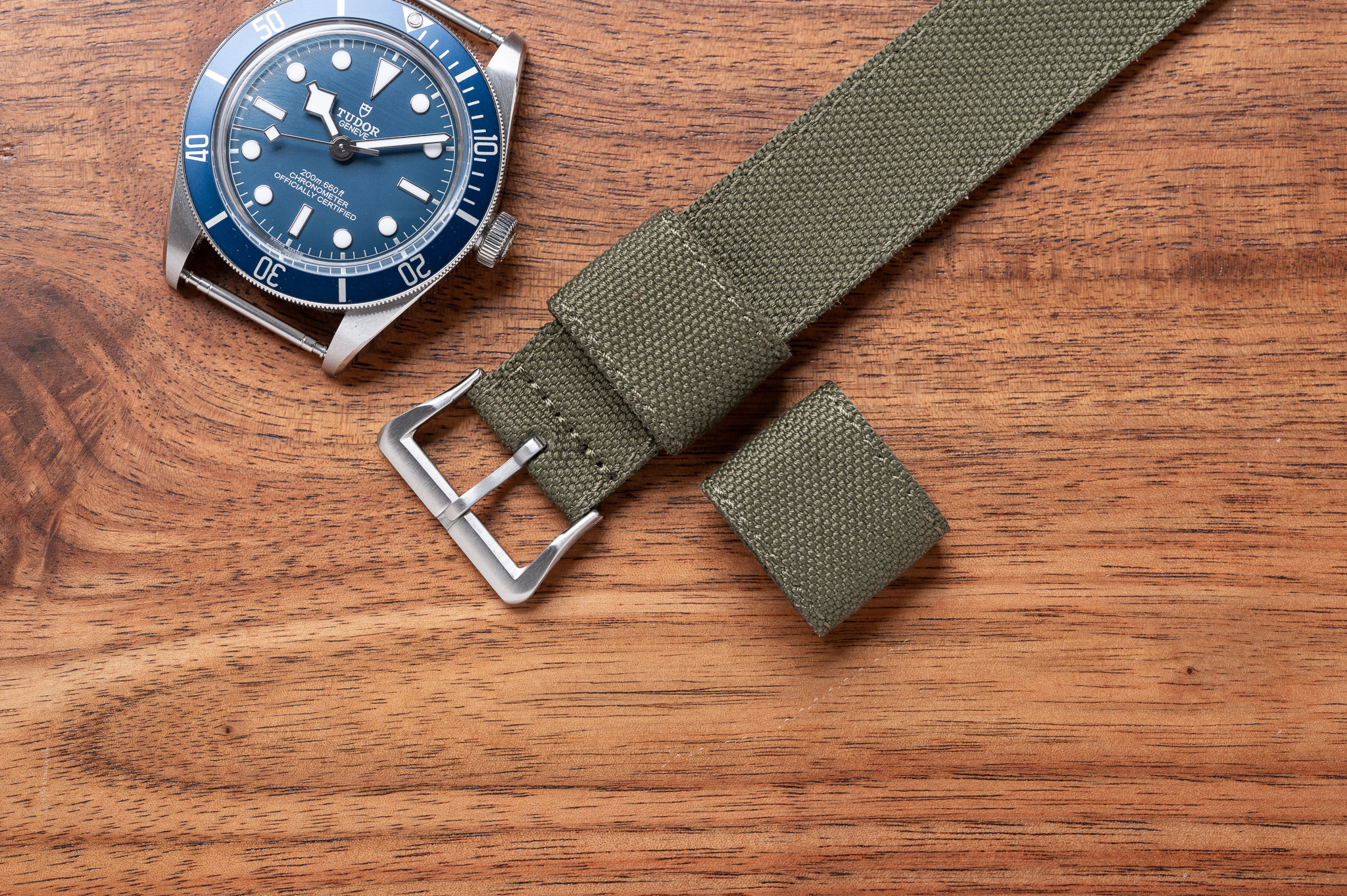 Two Keeper Options and Premium Hardware
You might notice that your new strap comes with two keepers. Even though they're both mounted on the strap for shipping, you're only meant to use one at a time. One keeper is slightly wider than the other, allowing you to dial in a more custom fit and look to wear this strap just the way you want to. Keeping it secure is a premium flared buckle crafted from machined 316L stainless steel and finished with both brushing and polishing for an upscale look.
---
Make sure to follow us along @crownandbuckle on Instagram for more photos and announcements.
Check out the "Related Products" below to shop straps from this post.