While we're not here to hate on bracelets (even though we're a little biased towards straps), there's no denying that the all metal look can get a bit monotonous over time. Maybe you've worn the bracelet for the entirety of owning a watch and just want to switch up the look. The best way to do that is to invest in a few new straps. They're easy to swap out day-to-day and can totally change up the look and feel of your most-worn watches. Today, we're taking a closer look at Tudor's Black Bay 58 and how you can totally freshen up its look in just a few simple steps. Use your favorite spring bar tool to remove the bracelet.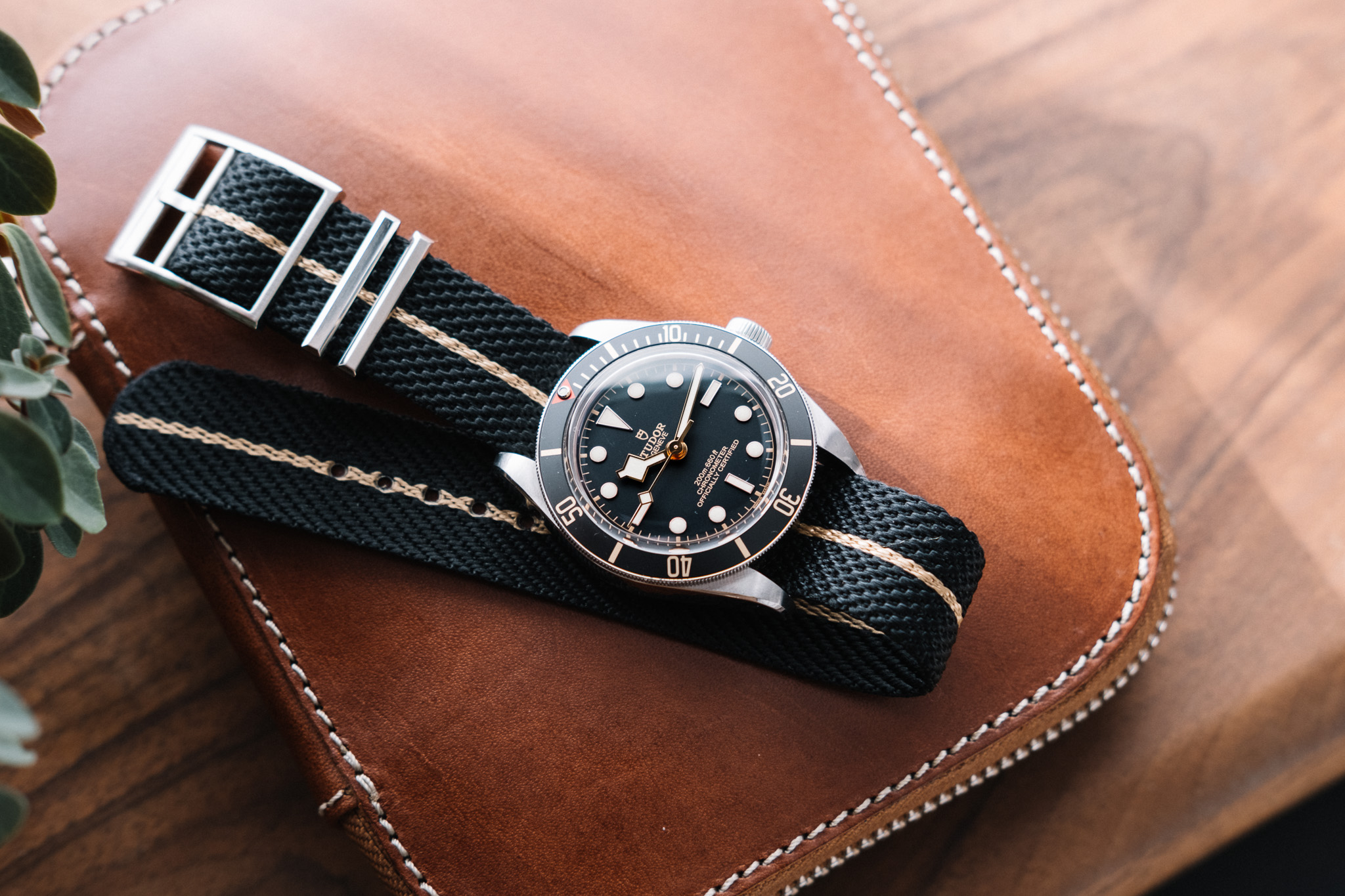 The Luxe Look: Chevron Noble - Noir Gilt
Building upon our wildly popular Chevron Adjustable, the new Noble series has some updated hardware and colors that make them even closer to the OEM woven straps. Premium brushed and polished finishes match the precision finishing seen on the Black Bay 58. We love the pairing of the Noir Gilt strap with the Black Bay 58 because the gold center stripe matches perfectly with the rose gold highlights on the watch.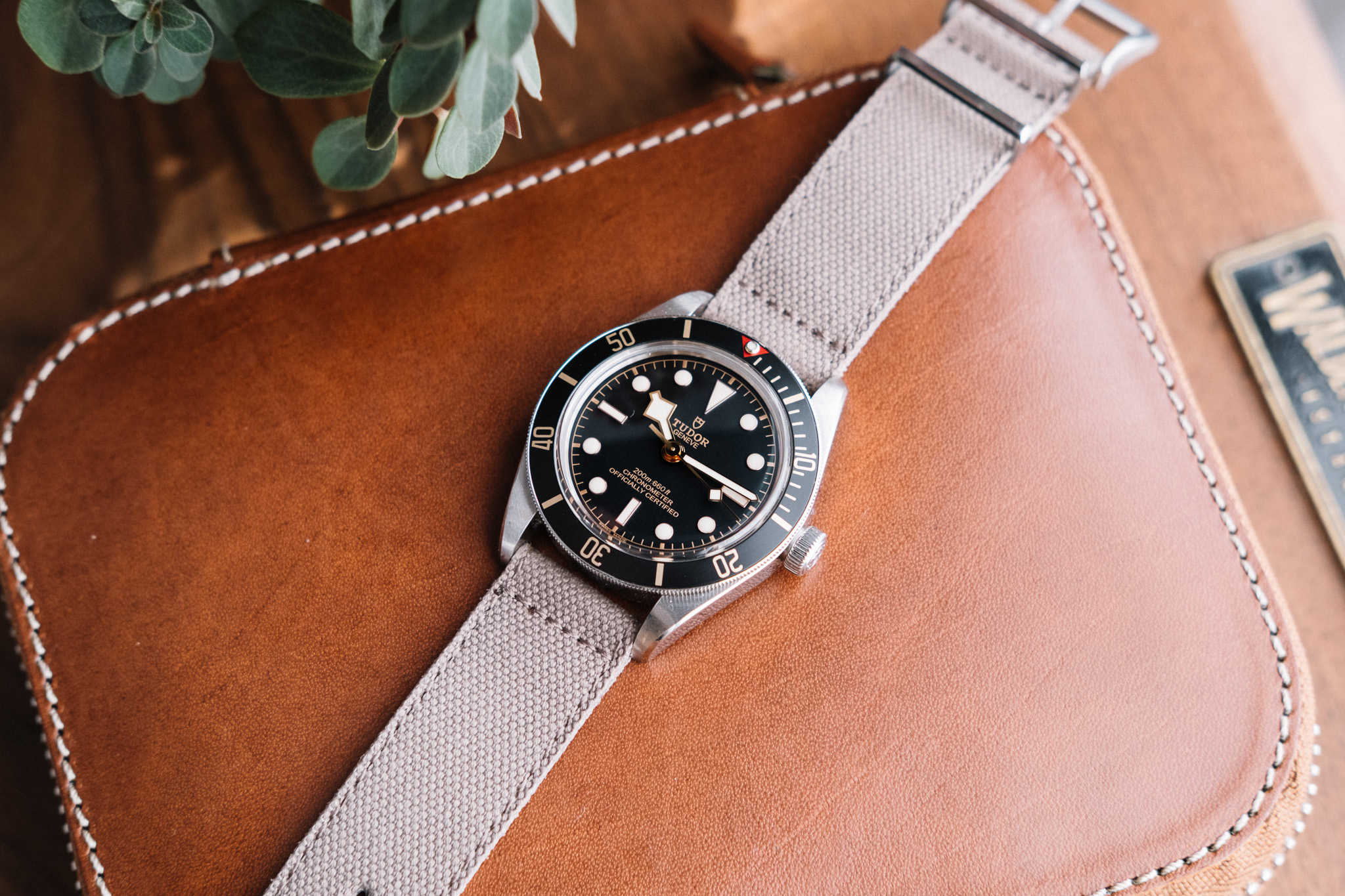 A Slim Option: 2-Piece Nato in Greige
Our 2-Piece Natos feature a blend of cotton and nylon, giving them a uniquely organic look. The hardware we chose for these straps is a step above the rest, featuring a robust buckle with advanced finishing techniques. Our "Greige" is the perfect shade of warm grey that pairs well with nearly any watch. We like the BB58 with this strap because there's no fabric underneath the case back, which takes full advantage of the 58's svelte 12mm thickness.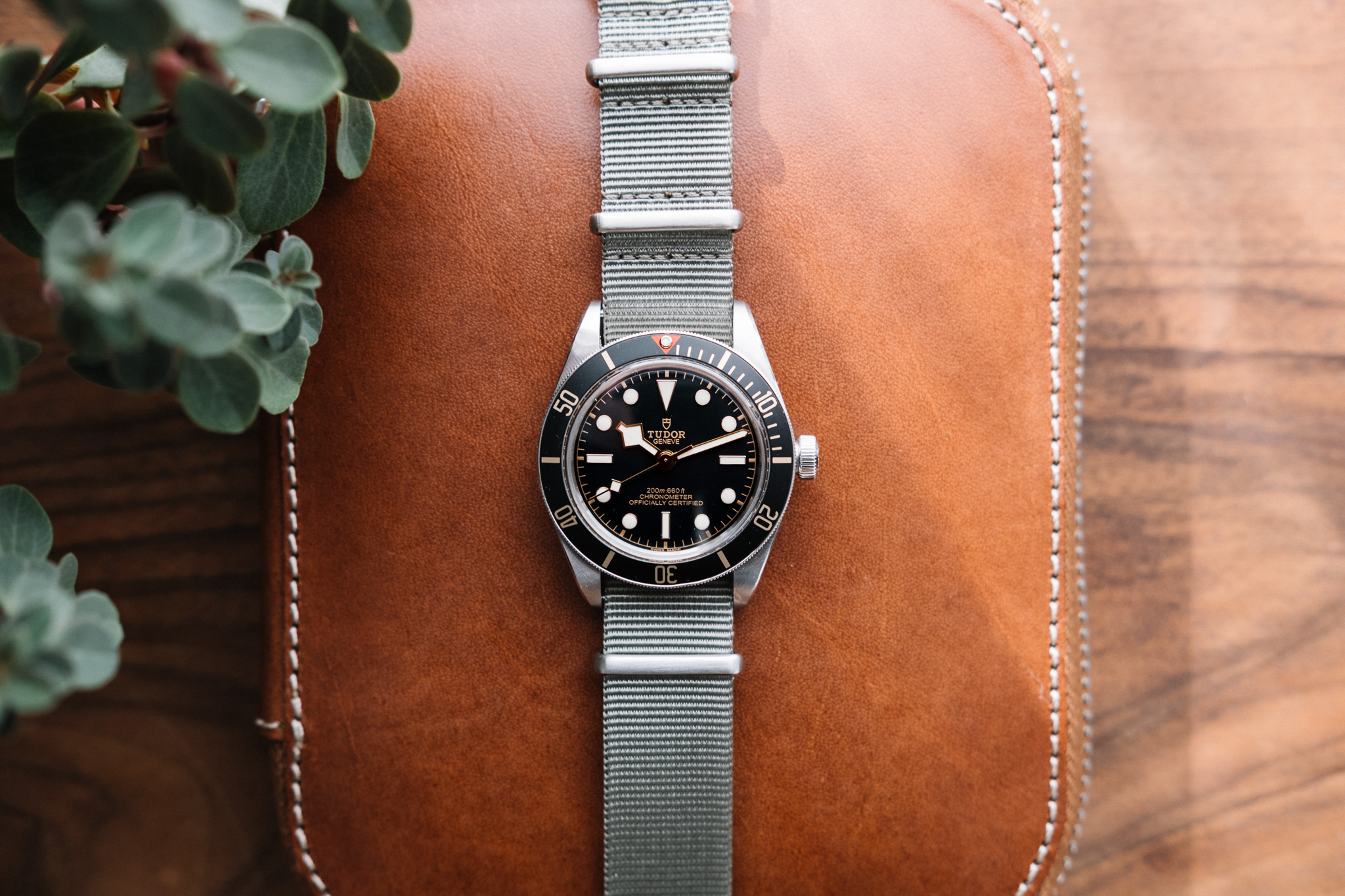 The Rugged Approach: Premium Nato in Sage
Say you're using your Black Bay for some more adventurous trips, you might want a more rugged strap option. Our Premium Natos feature a tight, high quality nylon weave. Instead of being ultrasonically welded, they're constructed with a stitched thread at every piece of hardware. They feature steel hardware and precision laser cut holes for quick and easy adjustment. The Sage colorway is a nice neutral grey-ish green that pairs really well with the rose gold accents on the BB58.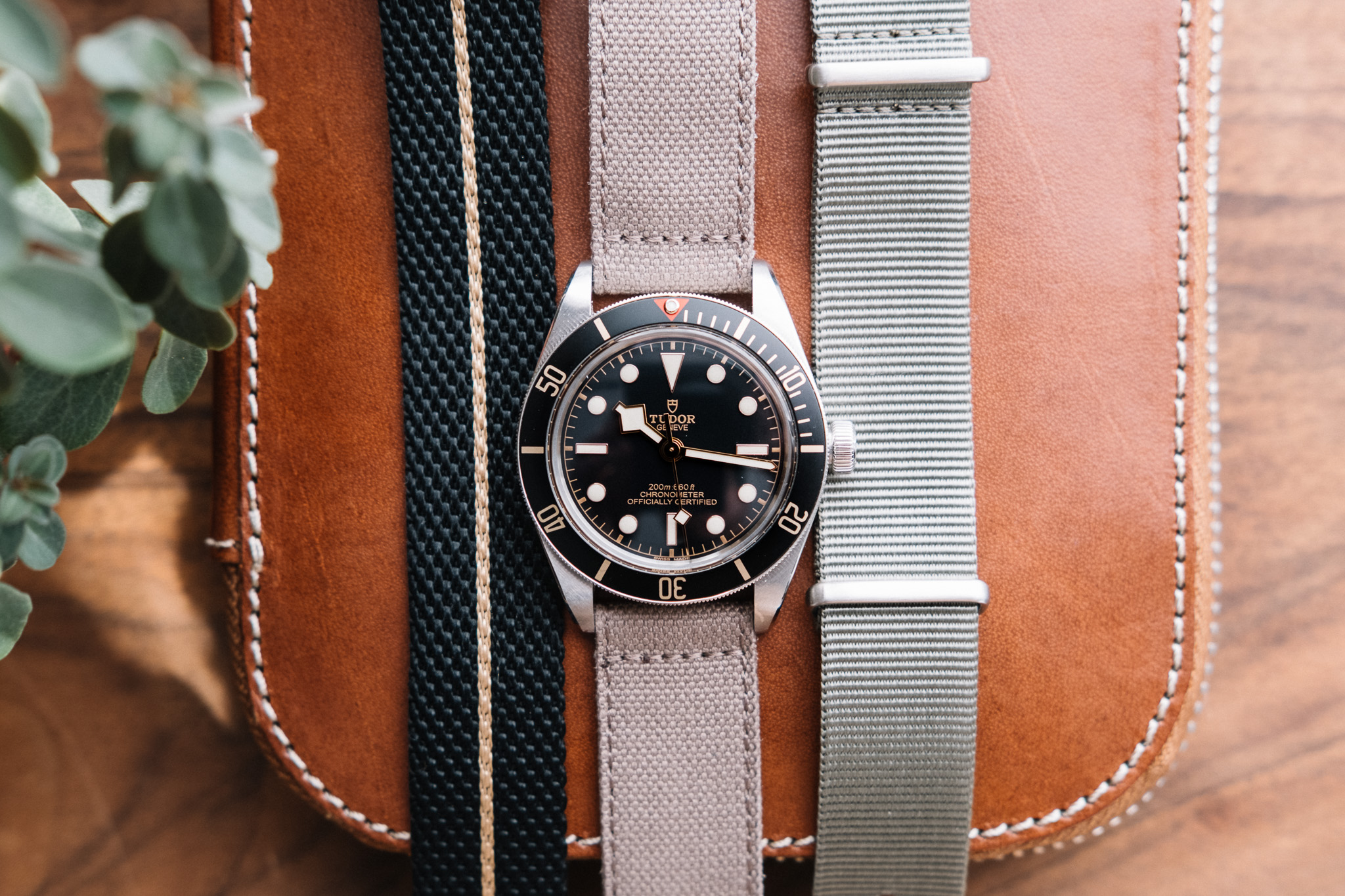 As you can see, it's not hard to make your watch look and feel completely different with just a few easy steps. Of course, these three straps aren't the only way to pair your Black Bay 58, but we think they're a pretty great start. Make sure to browse the rest of the site to shop a huge variety of colors, materials, and styles of nylon straps from Crown & Buckle.
Check out the "Related Products" below to shop straps from this post.